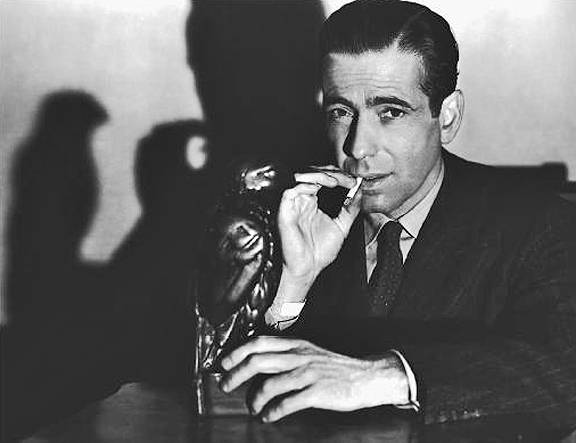 When a man's partner is killed, he's supposed to do something about it.
It doesn't make any difference what you thought about him.
He was your partner and you're supposed to do something about it.
--Sam Spade, The Maltese Falcon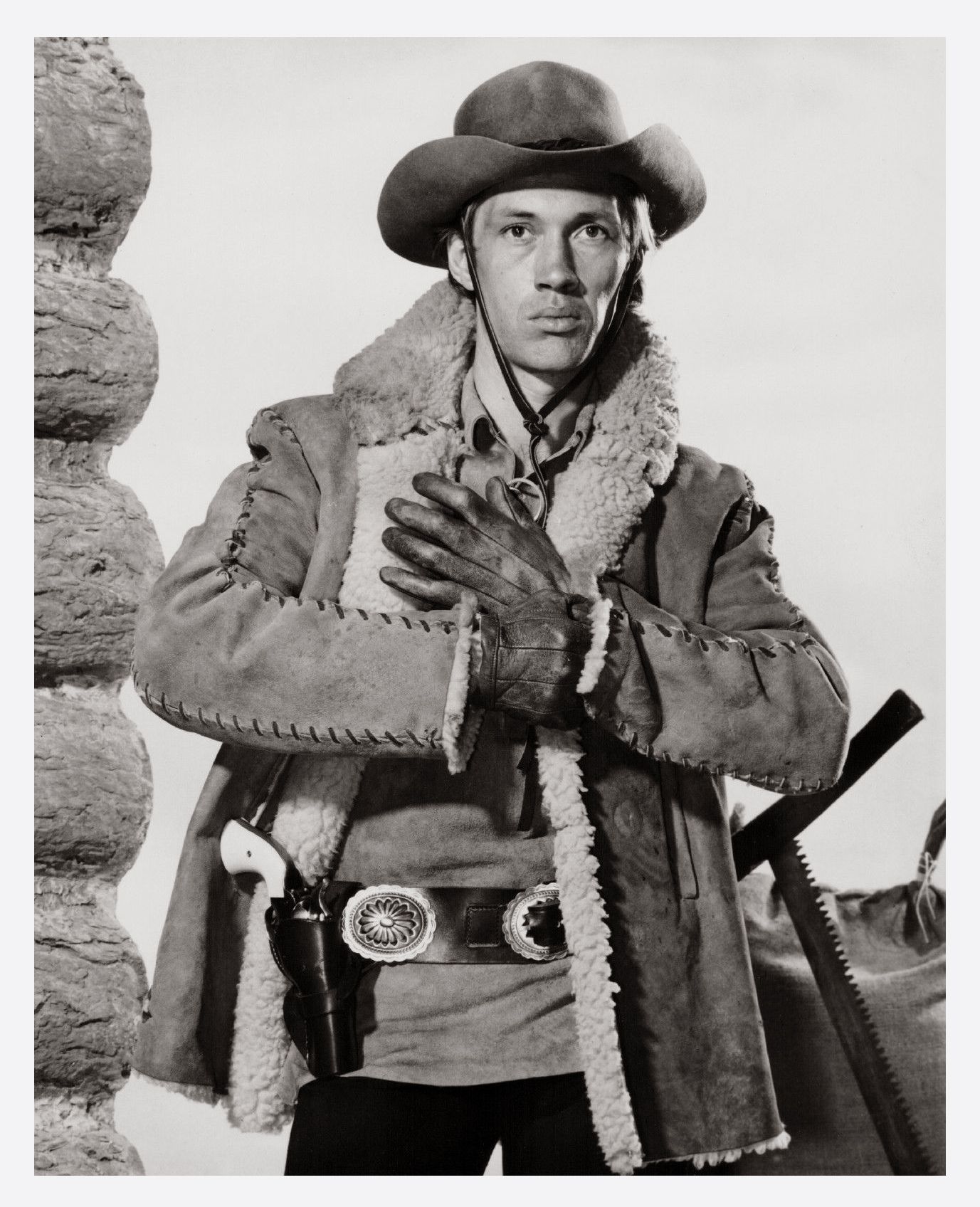 I'm nothing but a Hollywood cowboy.
--David Carradine, The Kill Bill Diary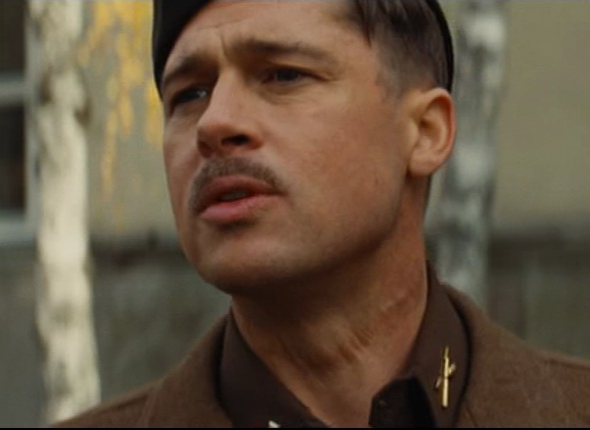 Before he was assassinated, Heydrich apparently hated the moniker the good
people of Prague bestowed on him. Actually why he would hate the name,
"The Hangman", is baffling to me It would appear he did everything in
his power to earn it.
--Detective Colonel Landa, Inglourious Basterds
The real, Bruce Lee, speaks candidly of many things, including about Steve McQueen.

Bruce Lee, taught Kato's classical mess, to Sharon Tate for her role in the Matt Helm, picture.
She thereby became a successors in interest to Lee's, disputed debt.

Cliff's and his wife Natalie, isn't about Wagner; it's about another Hollywood, couple.

Steve McQueen was a top student of Bruce Lee's, but he never used Lee's martial arts in a movie,
nor did he work in a project created by Lee. Therefore, he did not inherit the debt.

As if Jay Sebring would actually inform some strange shaggy asshole,
that a famous auteur lives here, and of the secluded path.

Why didn't Polanski settle the debt?

Bruce Lee's Equagesic was adulterated with chalk. His son, Brandon, also died from Led.
In ancient Taoist alchemy, Led is changed into gold. The Lees' gold was changed into Led.
Touche'.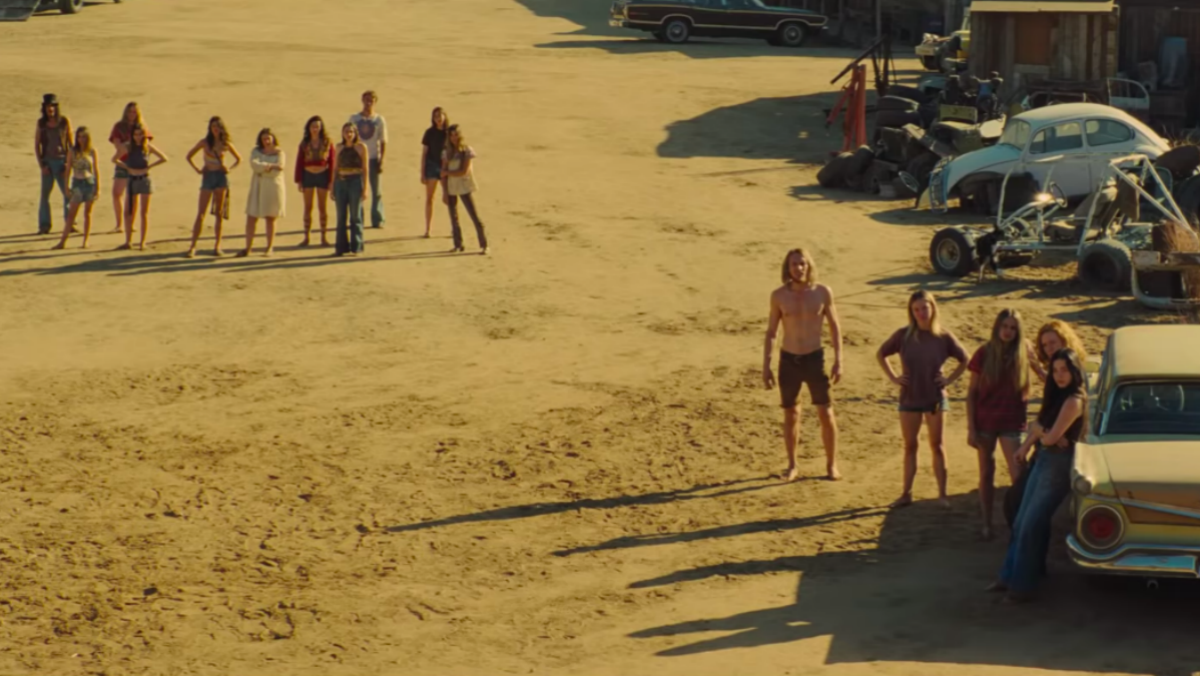 Bruce Lee, created the TV series, Kung-fu, and the movie, 'The Silent Flute,' renamed as, 'Circle Of Iron'.
David Carradine played the lead roles in both, thereby becoming successor in the unpaid debt, as well.

Homage to Wong, Jack-Man, where Lee threw 100 jabs to his eyes in 15 seconds,
and Jack ran full speed reverse, falling into a display case. He cried that Lee tried
to kill him. All he got was a little scratch over one eye.
"Hey Jack! How'd you get that scratch?"

Uma plays Trixie as Freya Carlson.
If only the real Uma were actually, more that way than so much like Yolanda.

Homage to Tate as student of Lee's (Yellow jump suit from, Game Of Death) .
What if Sharon Tate had survived the assasination attempt and sought revenge?

The cover up of Lee's ritual murder was from the highest levels of British government.

Quentin Tarantino's Home Burglarized
OT, says that he's given about all he has to movies.

Quentin Tarantino paid David Carradine, a paltry quarter mil, for both, Kill Bill 1&2,
combined, yet Carradine was likely the most costly actor Tarantino ever used.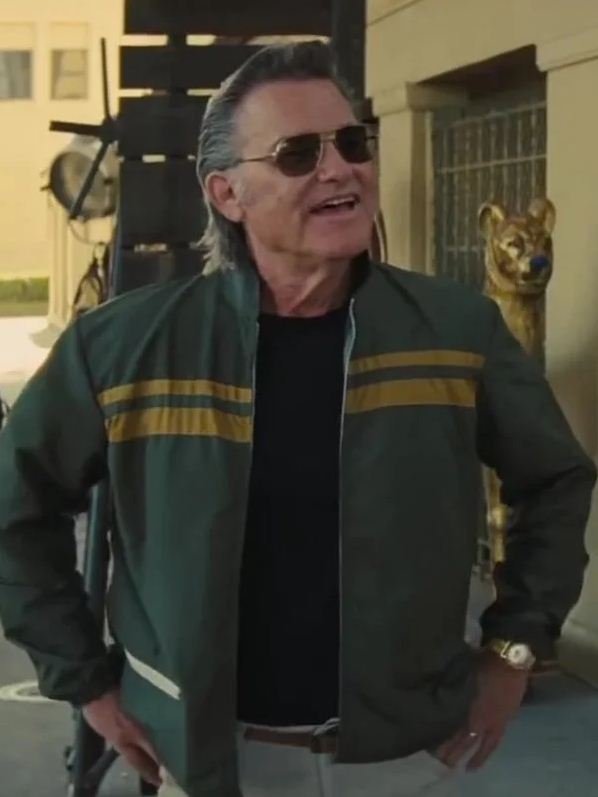 Randy The Old Havvai'ian Guy
Thank you Quentin. I am most greatly, honored.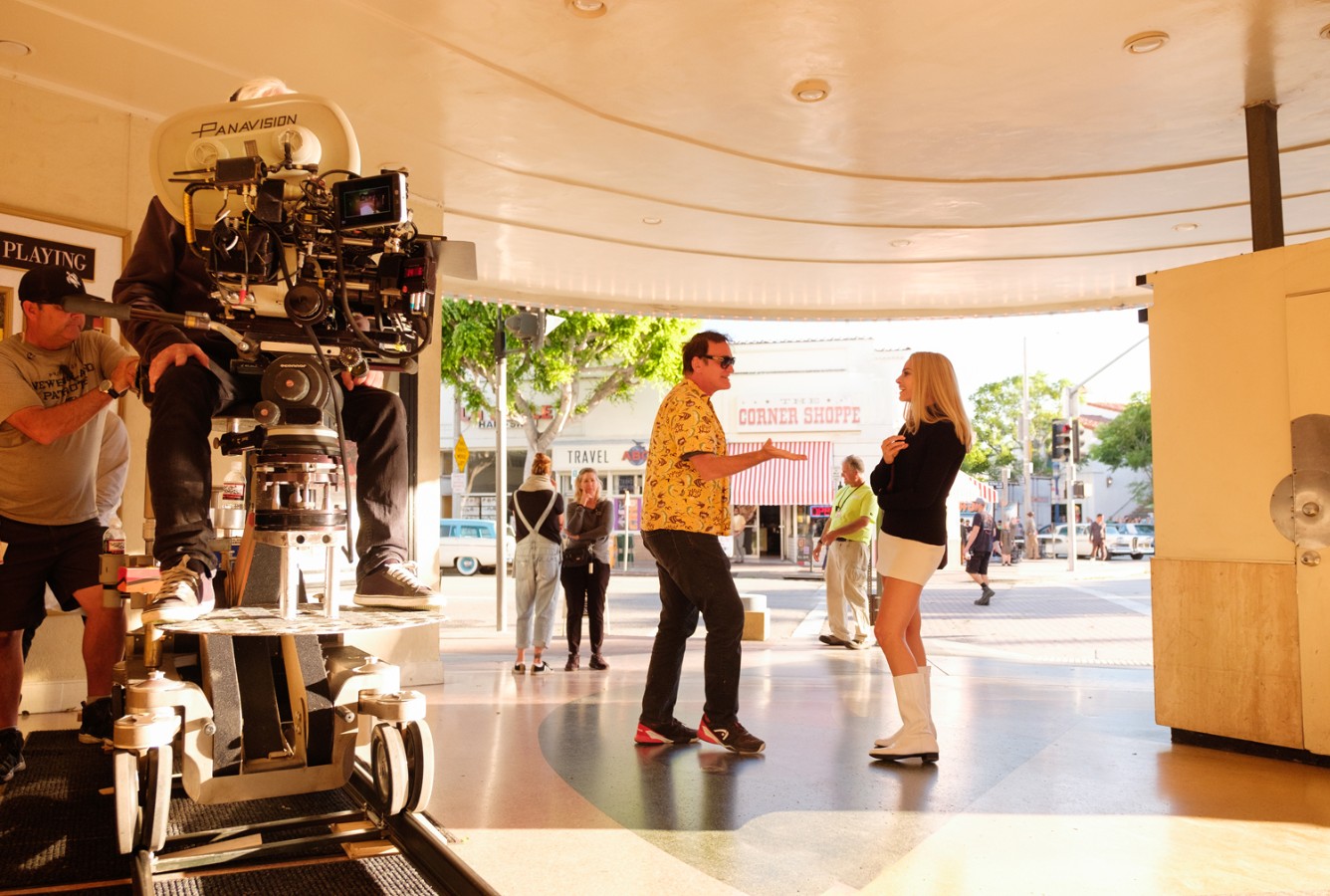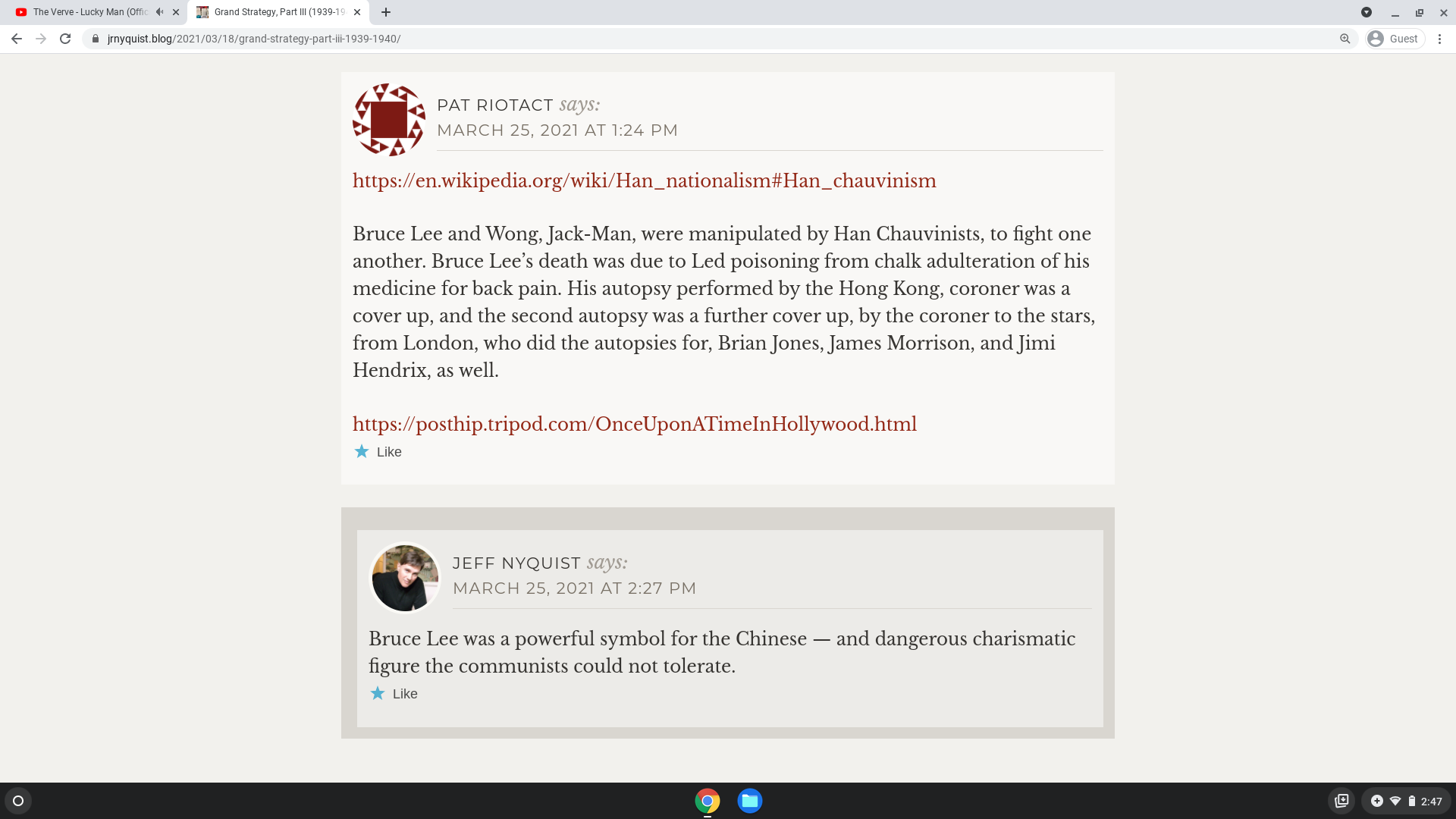 ---
Spitfire Blonde
Available at Lulu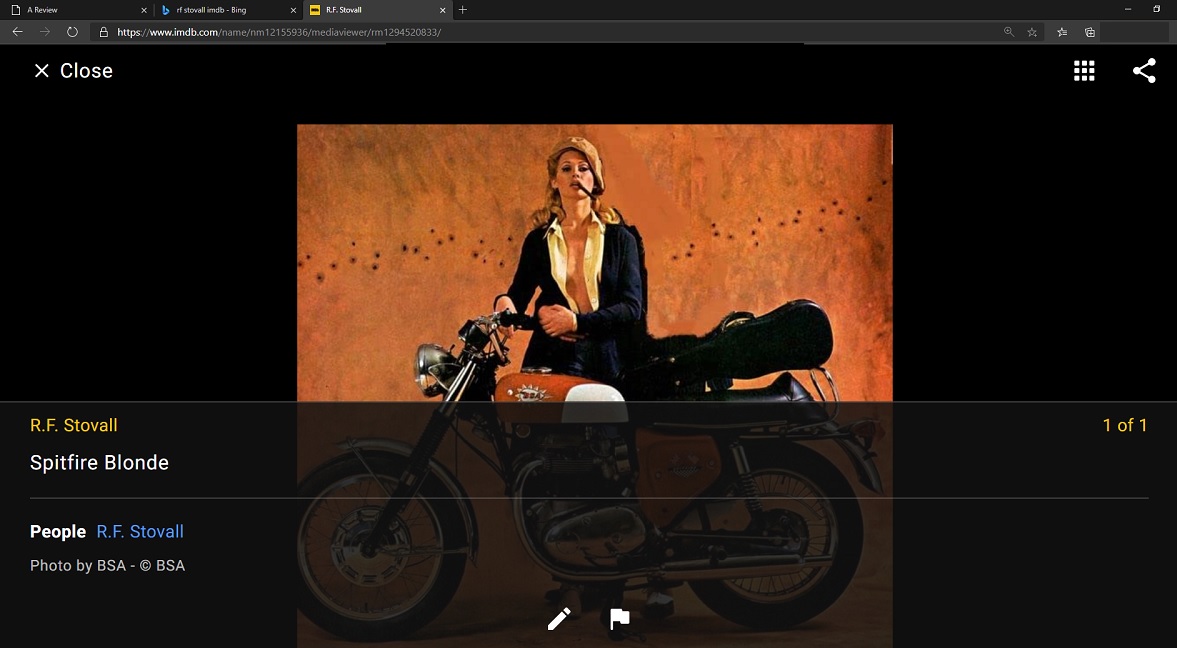 Screenplay on spec:
Quite some time after a somewhat disinterested third party comes into possession of the motorcycle from a firey color haired girl,
and a young thief steals it from a barn where it has long since gathered dust. Some questions arise of what events have transpired
during the interim, while the thief unwittingly embarks on an adventure with more than he bargained for.
Seeking representation or collaboration.
pro.imdb.com/casting/breakdown/br1843074151
&nbsp
&nbsp
&nbsp
&nbsp